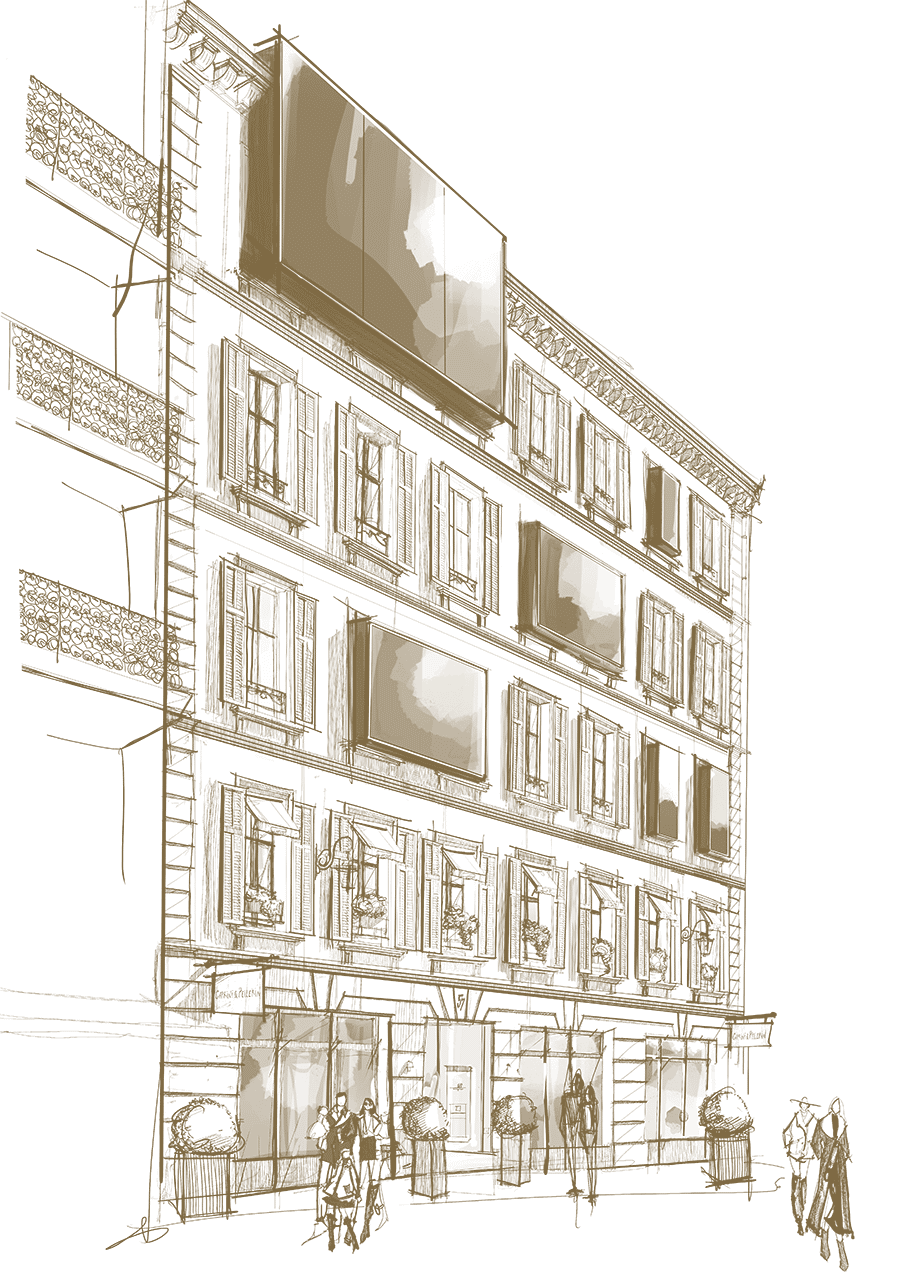 A multidisciplinary agency
Caprini & Pellerin is an architecture and decoration firm specialized in residential, commercial and hotel design. Based in Cannes, the firm carries out projects internationally. Inspired by the Mediterranean way of life, we create warm, timeless designs where each detail tells a unique story. Leveraging custom designs and craftsmanship, we develop spaces for modern epicurean living – a way of life that focuses on beauty without ostentation, attention to detail, skilled artisanship and a taste for places with real character that reflect the people that live in them.
Architecture
As part of a comprehensive approach, we design the exterior and interior together to create harmonious spaces. Our teams of interior architects and decorators work hand in hand to ensure the coherence of every detail. For each project, a unique narrative is created. Together, these elements write a story that enhances the cultural and environmental specificities of the project in a contemporary way.
Interior architecture & decoration
Our interior architecture division creates or renovates spaces in line with the aspirations of each client. Every detail is considered in our quest to design spaces that can be lived in, enjoyed, and loved. We design these spaces for living and our designers pay particular attention to the finishes, selecting unique furniture pieces to offer a sophisticated, refined, and timeless scheme.
Technical design & rendering
Our team of skilled draughtsmen, designers, and graphic artists, create high-quality detail books and design and execution drawings. Each space is designed with rigorously planned elevations and sketches to facilitate its projection. Photo-realistic 3D renderings allow us to offer highly realistic virtual reality simulations.
Custom design & furniture design
Over the course of our projects, we have designed accessories and furnishings, and this has now become one of our businesses. Attention to detail and the quest for uniqueness that drives our teams constantly push us to go further. Our designers first create a line of furniture or objects, which our network of craftsmen then bring to life. These creations then find their place at the heart of our spaces where they become emblematic pieces.
Sourcing
In collaboration with our local and international network of suppliers, we make it a point of honour to select raw materials responsibly and transparently, while securing the investments of our clients. Our experience in the residential, hotel and commercial sectors allows us to approach projects of any scale with the same exacting requirements.